My neurds! Nothing like actually writing to alleviate some of the overwhelm I feel about my stack of books and half-finished posts . . .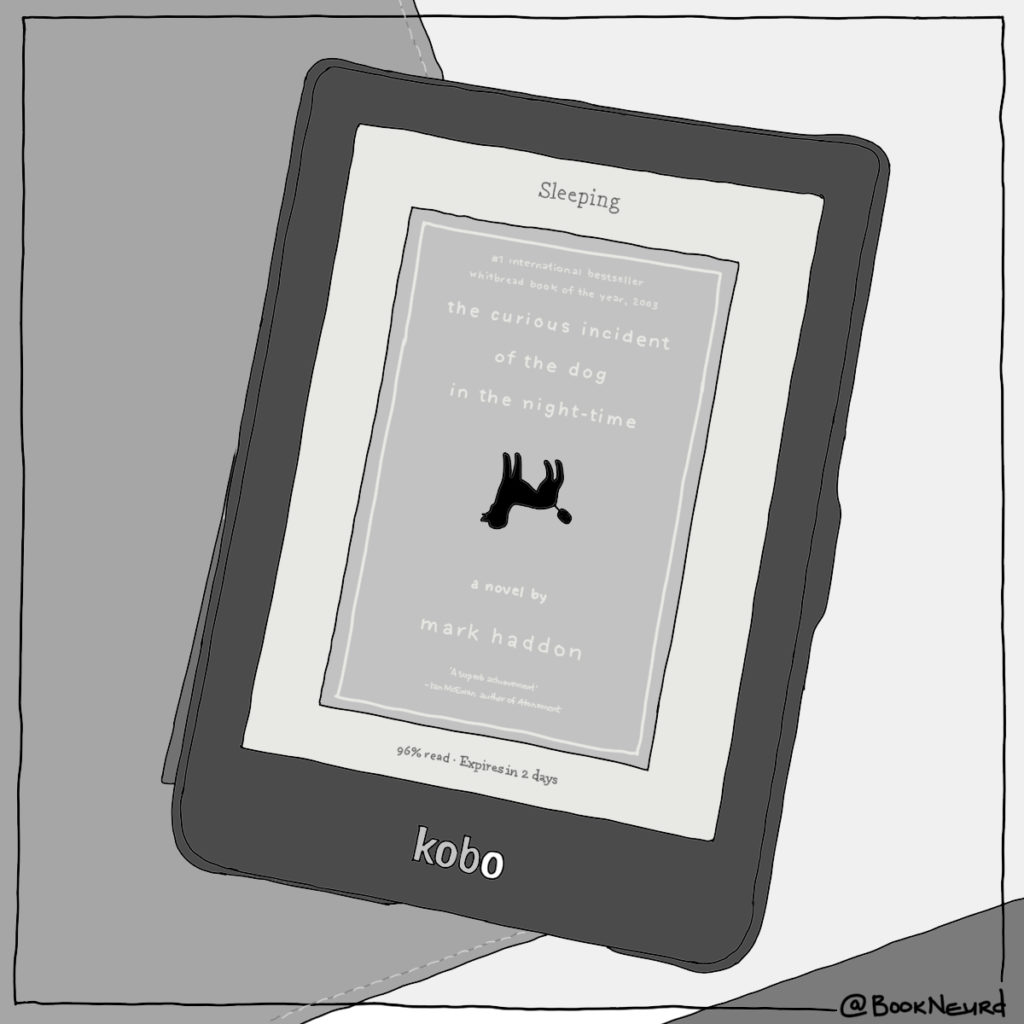 Today we're going to delve into our first work of fiction, The Curious Incident of the Dog in the Night-Time by Mark Haddon. This book is an important work in the body of autism literature for so many reasons that I had to divide up my thoughts into multiple posts. Here, we have a review. Then, there will be something about the novel's absurd rhetorical context (AKA wtf is up with Mr. Haddon). Next, a post about the impact of the zeitgeist circa 2003 when The Curious Incident was published. And finally, how the disability storyline fits into the evolution of autistic representation in fiction. Giddy up!
Review.
I had never heard of The Curious Incident of the Dog in the Night-Time until I was reviewing the New York Times: Understanding Autism special issue magazine. One of the articles within, called "For This Actor, The World Really Is a Stage," celebrates Mickey Rowe, the first openly autistic actor to play Christopher (the protagonist) in the stage adaptation of the book. Always excited for a fiction read, I put it on my list, and now that I've read it, I think you should too.
The story is an amateur-sleuth murder-mystery that follows Christopher, a high schooler with Asperger's traits, on his search for the killer of his neighbour's dog. While he is unearthing the truth about the dog's fate, he unwittingly dredges up secrets with implications that turn a YA escape into a page turner. In addition, the book is an award-winning international bestseller that is used in high school curriculums across the globe and has even has made the banned books list. Oh, and don't forget the stage performances world wide. Seems pretty cut and dry, no? 5/5 stars?
Not quite. If you are autistic, you probably paused at the term "Asperger's." We all know that books can be riveting and even award worthy while still having nothing to offer in terms of disability representation. While disabled characters have been fairly common since Steinbeck, from my research, The Curious Incident is only the second fiction book written with an autistic protagonist (the first being The Speed of Dark by Elizabeth Moon). So, my expectations were low. Unnecessarily low in exactly three ways, I am pleased to report.
One. Instead of the novel being about Christopher, like in a typical story told by a distant third person, Haddon creates a metafiction in first-person point of view (POV), which requires Christopher to write himself into the story. In this way, he does not appear as merely an assemblage of autistic traits, but a character who grows in his self awareness. As an autistic, experiencing the world through another autistic's eyes was deeply relatable.
Two. Even more soothing than the intimacy of the first-person POV, is the plot structure. Haddon mirrors real life by centralizing the who-done-it storyline and underpinning it with the disability subplot (just as autism informs an autistic's day to day, rather than overshadows it).
And three, the thing that looms largest in our minds as we invest in a main character with a disability: how do they die, or (and especially with autism) how are they cured. Not this time, my friends. Haddon adeptly sidesteps the "kill or cure" disability trope (albeit right into a steaming pile of carer drama—can't win 'em all, I guess) leaving us plenty of brain space to figure out what happened to the dog.
I want to be clear that The Curious Incident isn't a keeper because of how Haddon addressed autistic representation. The qualities I mention in this review are the minimum expectations we need to have for authors addressing disability in fiction. It just so happens that I'm giving it 4 out of 5 stars because it is captivating, relatable and full of endless little details that make it worth reading over again.
Still not convinced? If you love The Rosie Trilogy, chances are you will love The Curious Incident (and if you haven't read the trilogy yet, then you should definitely read that next).