There are TONNES of books about autism published every year by health professionals, parents and siblings of autistics, autistic allies, and autistic trolls. While some of them are good, and even exceptional, many don't take into account the impact their words have on autistic representation and public perception.
To celebrate autistics who are taking matters into their own hands, either within the literature, or by being present as an autistic writer, here is a list of books, fiction and non-fiction, written or co-authored by autistics, and published in 2022.
If you come across a great book that should be on this list, let me know.*
---
January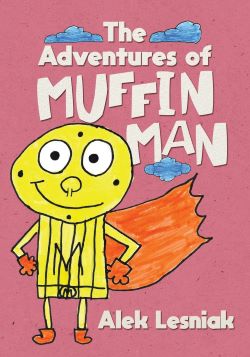 The Adventures of the Muffin Man
by Alek Lesniak (Jan 14)
The Adventures of Muffin Man is a graphic novel about a man named John who is turned into a muffin by the evil villain Robo Chip. John then decides to make the best of the situation and becomes a crime-fighting hero. Guess who he goes after first? (Tellwell Talent)
About Alek
Alek Lesniak was born on June 6, 2011. When he was three years old he was diagnosed with Autism. At a very young age, he was interested in reading books and drawing cartoons. At the age of eight, he decided to write his own comic book, and that is when he created the Adventures of Muffin Man. He enjoys eating french fries and drinking lemonade. He loves to learn about retail business. His best subject in school is math and his favorite movie is Cars. He also likes to watch Phineas and Ferb.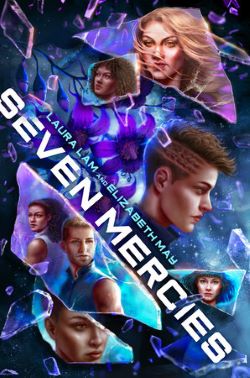 Seven Mercies (Book II)
by Laura Lam and Elizabeth May (Jan 25)
The second book in a feminist space opera duology that follows the team of seven rebels who will free the galaxy from the ruthless Tholosian Empire–or die trying.
After an ambush leaves the Novantae resistance in tatters, the survivors scatter across the galaxy. Wanted by two great empires, the bounty on any rebel's head is enough to make a captor filthy rich. And the seven devils? Biggest score of them all. To avoid attacks, the crew of Zelus scavenge for supplies on long-abandoned Tholosian outposts.
Not long after the remnants of the rebellion settle briefly on Fortuna, Ariadne gets a message with unimaginable consequences: the Oracle has gone rogue. In a planned coup against the Empire's new ruler, the AI has developed a way of mass programming citizens into mindless drones. The Oracle's demand is simple: the AI wants One's daughter back at any cost.
Time for an Impossible to Infiltrate mission: high chance of death, low chance of success. The devils will have to use their unique skills, no matter the sacrifice, and pair up with old enemies. Their plan? Get to the heart of the Empire. Destroy the Oracle. Burn it all to the ground. (DAW)
---
February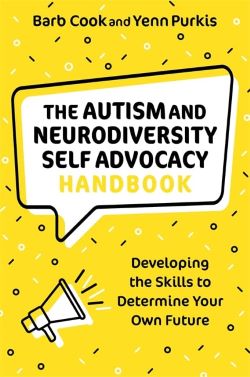 The Autism and Neurodiversity Self Advocacy Handbook: Developing the Skills to Determine Your Own Future
by Barb Cook and Yenn Purkis (Feb 21)
Being autistic, you might come across more challenges than others around you, such as dealing with ableism, discrimination in employment or difficulties in your relationships. Learning to successfully self-advocate will help you to build confidence, strengthen your relationships and ensure your needs are met.
Written by two autistic activists, this book will give you the tools and strategies to advocate for yourself in any situation. It covers specific scenarios including work, school, and family and relationships, as well as looking at advocacy for the wider community, whether that's through social media, presentations or writing. Additionally, the book provides advice on building independence, developing your skills, standing up for others and resolving conflict.
The authors also explore the overall impact of self-advocacy in all areas of your life, building a sense of confidence, resilience and control. Drawing on the authors' extensive experience, this book will help you to successfully prioritise your needs and rights, challenge what is unfair or unjust and make your voice heard. (Jessica Kingsley Publishers)
---
March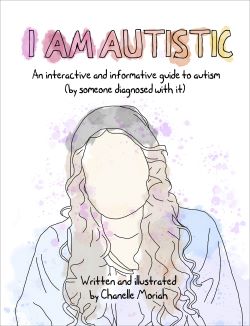 I am Autistic: An interactive and informative guide to autism (by someone diagnosed with it)
by Chanelle Moriah (Mar 16)
An essential guide to understanding autism – for autistic people and their families, friends and workmates.
When Chanelle Moriah was diagnosed with autism at 21, life finally began to make sense.
Hungry for information, Chanelle looked for a simple resource that could explain what autism is and how it can impact the different areas of an autistic person's life, but found that there was little written from the perspective of someone who is autistic.
So Chanelle decided to create that missing resource.
Chanelle discovered just how difficult it can be for autistic adults – particularly females or those assigned female at birth – to be diagnosed or even be assessed for autism. This is partly because there is very little understanding of the different ways autism can present itself.
I Am Autistic is a tool for both diagnosed and undiagnosed autistics to explain or make sense of their experiences. It also offers non-autistic people the chance to learn more about autism from someone who is autistic.
With clear sections describing the different aspects of autism, accompanied by Chanelle's beautiful illustrations, and with space for readers to write down their thoughts, this book is designed to be personalised to the individual's experience.
I Am Autistic helps people feel less alone in their autism and brings knowledge to an often-misunderstood condition. (Allen & Unwin)
Ellen Outside the Lines
by A. J. Sass (Mar 22)
Rain Reign meets Ivy Aberdeen's Letter to the World in this heartfelt novel about a neurodivergent thirteen-year-old navigating changing friendships, a school trip, and expanding horizons.
Thirteen-year-old Ellen Katz feels most comfortable when her life is well planned out and people fit neatly into her predefined categories. She attends temple with Abba and Mom every Friday and Saturday. Ellen only gets crushes on girls, never boys, and she knows she can always rely on her best-and-only friend, Laurel, to help navigate social situations at their private Georgia middle school. Laurel has always made Ellen feel like being autistic is no big deal. But lately, Laurel has started making more friends, and cancelling more weekend plans with Ellen than she keeps. A school trip to Barcelona seems like the perfect place for Ellen to get their friendship back on track.
Except it doesn't. Toss in a new nonbinary classmate whose identity has Ellen questioning her very binary way of seeing the world, homesickness, a scavenger hunt-style team project that takes the students through Barcelona to learn about Spanish culture and this trip is anything but what Ellen planned.
Making new friends and letting go of old ones is never easy, but Ellen might just find a comfortable new place for herself if she can learn to embrace the fact that life doesn't always stick to a planned itinerary. (Little, Brown Books for Young Readers)
Afrotistic
by Kala Allen Omeiza (Mar 28)
Noa Ohunene Jenkins doesn't feel Black enough. Or autistic enough. Or cool enough.
In her new town, the fifteen-year-old strives to make Dean's Merit Society, an elite honor society that she sees as her ticket to success. To make the society, she needs leadership experience, but there's one problem: Noa struggles to socialize appropriately.
Desperate to make it in the society, she creates her own group consisting of autistic students from her school district and names it the "Roaring Pebbles".
With the assistance of the Roaring Pebbles, a robot toy invention, her nonspeaking brother, and a bit of classical Mozart along the way, Noa clings to her chance to make the society. And to one day, finally feel enough. (I'm Heard)
Here's What I Want You To Know 2
by Simone Greggs and Jeremiah Josey (Mar 28)
Foreword by Tommy Hilfiger
Jeremiah Josey, at age 22, is already a baker, model, author, and motivational speaker. From cooking on the Steve Harvey Show to walking the runway at New York Fashion week to modeling for Tommy Hilfiger and Kohl's adaptive lines, Jeremiah Josey is quickly becoming the face of autistic young adulthood.
In his new book Here's What I Want You to Know 2, Jeremiah opens up about his experiences as a black man with autism. Jeremiah writes that he is afraid that he might not understand police commands and recounts his own racial awakening. Jeremiah knows it is crucial to fight for what you believe in, and resiliency and advocacy are your power.
Jeremiah is an inspiration to anyone who meets him. His story shows that no matter what challenges you face in life, anything is possible if you have the courage to pursue your dreams.
If you're looking for someone to help you see the world in a new and inspiring way, Jeremiah Josey is your guy. Check out his book, Here's What I Want You to Know 2, and follow him on social media to see what he's up to next!
Jeremiah has cooked alongside Christina Tosi on Steve Harvey's show, Steve, walked the runway at New York Fashion Week, appeared in print campaigns for Tommy Hilfiger and Kohl's adaptive lines, been named one of the top 14 autism influencers on social media by The Mighty Community, and was recently named the 2020 Flutie Fellow sponsored by the Doug Flutie, Jr. Foundation for Autism. (AAPC Publishing)
Ten Steps to Nanette: A Memoir Situation
by Hannah Gadsby (Mar 29)
"There is nothing stronger than a broken woman who has rebuilt herself," Hannah Gadsby declared in her show Nanette, a scorching critique of the way society conducts public debates about marginalized communities. When it premiered on Netflix, it left audiences captivated by her blistering honesty and her singular ability to take them from rolling laughter to devastated silence. Ten Steps to Nanette continues Gadsby's tradition of confounding expectations and norms, properly introducing us to one of the most explosive, formative voices of our time.
Gadsby grew up as the youngest of five children in an isolated town in Tasmania, where homosexuality was illegal until 1997. She perceived her childhood as safe and "normal," but as she gained an awareness of her burgeoning queerness, the outside world began to undermine the "vulnerably thin veneer" of her existence. After moving to mainland Australia and receiving a degree in art history, Gadsby found herself adrift, working itinerant jobs and enduring years of isolation punctuated by homophobic and sexual violence. At age twenty-seven, without a home or the ability to imagine her own future, she was urged by a friend to enter a stand-up competition. She won, and so began her career in comedy.
Gadsby became well known for her self-deprecating, autobiographical humor that made her the butt of her own jokes. But in 2015, as Australia debated the legality of same-sex marriage, Gadsby started to question this mode of storytelling, beginning work on a show that would become "the most-talked-about, written-about, shared-about comedy act in years" (The New York Times).
Harrowing and hilarious, Ten Steps to Nanette traces Gadsby's growth as a queer person, to her ever-evolving relationship with comedy, and her struggle with late-in-life diagnoses of autism and ADHD, finally arriving at the backbone of Nanette: the renouncement of self-deprecation, the rejection of misogyny, and the moral significance of truth-telling. (Ballantine Books)
---
April
Will You Be My Friend: Based On A True Story Through The Eyes And Ears Of Autism
by Grant Harrison (Apr 1)
Hello, my name is Grant Harrison and I have high-functioning Autism called Asperger's. I am so excited to have this opportunity to share my children's book "Will You Be My Friend" based on a true story through the eyes and ears of Autism with so many people.

If you're looking for a fun inspirational true story about a boy who feels that he doesn't fit in with other kids in school until he is teamed up with a new student for the school talent show. She shows him that he's not so different from many other kids in his school, and it's okay to be you.

This is based on an actual event that happened in my life and by sharing this story I hope that I can inspire other kids to step out of their comfort zones the same way I have. I don't look at having Autism as a disability but as more of a challenge. It makes me work harder to move those mountains that so many times block the path to where I want to go. (Independent)
Unmasking Autism: Discovering the New Faces of Neurodiversity
by Dr Devon Price (Apr 5)
A deep dive into the spectrum of Autistic experience and the phenomenon of masked Autism, giving individuals the tools to safely uncover their true selves while broadening society's narrow understanding of neurodiversity.

For every visibly Autistic person you meet, there are countless "masked" Autistic people who pass as neurotypical. Masking is a common coping mechanism in which Autistic people hide their identifiably Autistic traits in order to fit in with societal norms, adopting a superficial personality at the expense of their mental health. This can include suppressing harmless stims, papering over communication challenges by presenting as unassuming and mild-mannered, and forcing themselves into situations that cause severe anxiety, all so they aren't seen as needy or "odd."

In Unmasking Autism, Dr. Devon Price shares his personal experience with masking and blends history, social science research, prescriptions, and personal profiles to tell a story of neurodivergence that has thus far been dominated by those on the outside looking in. For Dr. Price and many others, Autism is a deep source of uniqueness and beauty. Unfortunately, living in a neurotypical world means it can also be a source of incredible alienation and pain. Most masked Autistic individuals struggle for decades before discovering who they truly are. They are also more likely to be marginalized in terms of race, gender, sexual orientation, class, and other factors, which contributes to their suffering and invisibility. Dr. Price lays the groundwork for unmasking and offers exercises that encourage self-expression, including:

• Celebrating special interests
• Cultivating Autistic relationships
• Reframing Autistic stereotypes
• And rediscovering your values

It's time to honor the needs, diversity, and unique strengths of Autistic people so that they no longer have to mask—and it's time for greater public acceptance and accommodation of difference. In embracing neurodiversity, we can all reap the rewards of nonconformity and learn to live authentically, Autistic and neurotypical people alike. (Harmony)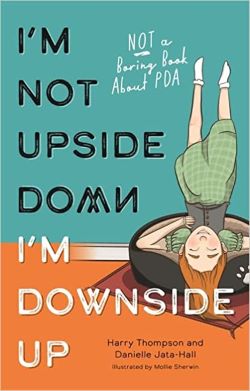 I'm Not Upside Down, I'm Downside Up: Not a Boring Book About PDA
by Danielle Jata-Hall and Harry Thompson (Apr 21)
Welcome to my downside up life! My name is Ariana and I have something called Pathological Demand Avoidance which is a form of autism. Most people just think I'm naughty and misbehaved, but I want to show you why that's not true by telling you about what my life is like from inside my head. Come join me in understanding why I feel like I have to be in control all the time and why it's just not as simple as doing as I am told. (Jessica Kingsley Publishers)
About the Authors
Harry Thompson is an Autistic PDA adult, he is the author of PDA Paradox, a public speaker, autistic educator, PDA ambassador, consultant & self-advocate. His audiences receive invaluable insights into neurodivergent experience, often delivered with controversial humour & brutal honesty. He is currently based in Kent.
Danielle Jata-Hall is a parent of a PDA daughter, she is also a blog writer at www.pdaparenting.com. She has worked in education supporting many children with SEND and has run a support group for other parents. She is a public speaker, PDA advocate and an online campaigner. With the support of her local MP, Danielle has succeeded in tabling an early day motion to get the PDA profile more nationally recognized.
Sleep Misfits: The reality of Delayed Sleep Phase Syndrome & Non-24
by Sally Cat (Apr 25)
Sleep Misfits is the first book to extensively explore delayed sleep phase syndrome (DSPS) and non-24-hour-sleep-wake disorder (Non-24) through the words of actual experients.
Although circadian sleep disorders have seen an increase in published research and media coverage, they are still little-known and little-understood. There remains massive prejudice and discrimination against those of us whose body clocks prevent us from waking and sleeping at socially-approved hours. The main purpose of this book is to tackle these wide-scale negative assumptions by increasing empathy.
Additionally, the book is intended to serve as a manual for people affected, including their families. A detailed section on childhood is included for the many parents confused and exasperated by their children's wayward sleep hours.
Text book style descriptions are supplemented with research links, and sit alongside comments volunteered by real-life DSPS and Non-24 people, and a wealth of illustrations. (Independent)
---
May
The Many Half-Lived Lives of Sam Sylvester
by Maya MacGregor (May 3)
In this queer contemporary YA mystery, a nonbinary autistic teen realizes they must not only solve a 30-year-old mystery but also face the demons lurking in their past in order to live a satisfying life.

Sam Sylvester has long collected stories of half-lived lives—of kids who died before they turned nineteen. Sam was almost one of those kids. Now, as Sam's own nineteenth birthday approaches, their recent near-death experience haunts them. They're certain they don't have much time left. . . .

But Sam's life seems to be on the upswing after meeting several new friends and a potential love interest in Shep, their next-door neighbor. Yet the past keeps roaring back—in Sam's memories and in the form of a thirty-year-old suspicious death that took place in Sam's new home. Sam can't resist trying to find out more about the kid who died and who now seems to guide their investigation. When Sam starts receiving threatening notes, they know they're on the path to uncovering a murderer. But are they digging through the past or digging their own future grave?

The Many Half-Lived Lives of Sam Sylvester explores healing in the aftermath of trauma and the fullness of queer joy. (Astra Young Readers)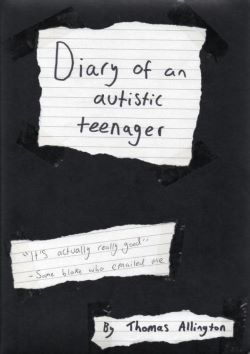 Diary of an Autistic Teenager
by Thomas Allington (May 8)
The diary of an autistic teenager in graphic detail. Thought I'd warn you about that, there is some weird stuff in here. It has something for everyone: poems, jokes, stories about unusual things, and hopefully some romance if things turn out well in the end. It's mainly just weird stories though. Everything ranging from a fat man falling out of his kayak, to crack heads in a bowling alley. Everything you look for in a book really. (Independent and available through Amazon UK)
Stay Salty: A Steamy, Second Chance, Enemies to Lovers, Contemporary Romance (Shipwrecked Book I)
by Acey Parrish (May 30)
When my dad called me to save Shipwreck Shores, I agreed. I'd built my reputation bringing derelict hotels back to life. If anyone could rehabilitate our redneck riviera RV park, it was me. Whatever Shipwreck threw at me, I was ready for.
Angry younger sisters? Expected.
Storm of the century headed straight for my new investment? No Sweat.
The man who broke my heart twenty years ago, though? A Class 5 hurricane trapped inside a human body?

I may never recover a second strike of Hurricane Dutch.
Storms have a way of dragging trash and treasure up from the ocean floor, and we have years of debris to fight through before we can pick up what we both ran from.
Stay Salty is a steamy, second chance romance with laughs, tears, dick jokes, and a Happily Ever After. (Independent)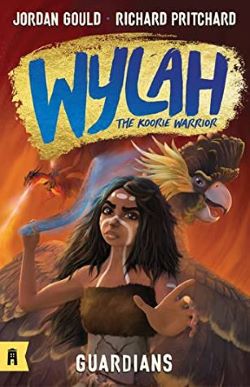 Guardians: Wylah the Koorie Warrior (Book I)
by Jordan Gould and Richard Pritchard (May 31)
Wylah is brave, clever and strong-willed, and all her best friends are giant megafauna animals. But she isn't a warrior. Not yet, anyway.
Then comes the day when her family is stolen by the dragon army, and her life is forever changed. She must find the courage to set out on a journey to save them. What will it take for Wylah to become a warrior, like her Grandmother before her?
Introducing an unforgettable cast of characters, Wylah The Koorie Warrior is a heart-stopping and imaginative adventure, inspired by First Nations history and grounded in culture. (Allen & Unwin)
---
June
Hell Followed with Us
by Andrew Joseph White (Jun 7)
Sixteen-year-old trans boy Benji is on the run from the cult that raised him—the fundamentalist sect that unleashed Armageddon and decimated the world's population. Desperately, he searches for a place where the cult can't get their hands on him, or more importantly, on the bioweapon they infected him with.

But when cornered by monsters born from the destruction, Benji is rescued by a group of teens from the local Acheson LGBTQ+ Center, affectionately known as the ALC. The ALC's leader, Nick, is gorgeous, autistic, and a deadly shot, and he knows Benji's darkest secret: the cult's bioweapon is mutating him into a monster deadly enough to wipe humanity from the earth once and for all.

Still, Nick offers Benji shelter among his ragtag group of queer teens, as long as Benji can control the monster and use its power to defend the ALC. Eager to belong, Benji accepts Nick's terms…until he discovers the ALC's mysterious leader has a hidden agenda, and more than a few secrets of his own. Perfect for fans of Gideon the Ninth and Annihilation. (Peachtree Teen)
The Asperkid's (Secret) Book of Social Rules (10th Anniversary Edition)
by Jennifer Cook (Jun 21)
Being a teen or tween is tough for anyone. And if you're on the Autism Spectrum, life can feel like a game you're playing without knowing the rules. Jennifer Cook knows – she's been there! Her internationally bestselling handbook is the key to unlocking those unwritten, often confusing, not-so-obvious social guidelines and bolstering confidence, all at once.
Finally, teens can play the game of life with instructions. The 10th Anniversary Edition of The (Secret) Book of Social Rules reveals the essential secrets behind the baffling social codes surrounding making and keeping friends, dating, and catastrophic conversation pitfalls, with all-new content on social media and talking about neurodiversity. It's no wonder Jennifer's is the navigation tool tens of thousands of fans have come to love! Full of brand-new funny illustrations, take-it-from-me explanations, and comic strip examples, this Book of the Year award winner is real, positive, and speaks from the heart (without ever sounding like your mother's guide to manners). It's confidence, humor, and smarts. For the Human Spectrum. (Jessica Kingsley Publishing)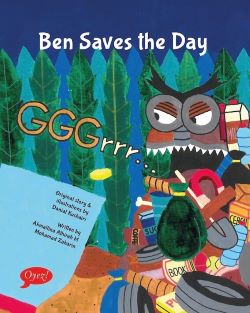 Ben Saves the Day
by Akmallina Athirah and Danial Kushairi
Ben Saves the Day is a debut picture book by both the writer, Akmallina Athirah and illustrator Danial Kushairi. Based on an original story by Danial Kushairi, this book tells the story of accepting differences and having the courage to speak up.
With its bright and colourful illustrations and well-paced story line, both children and adults will surely delight in this book. Keep it in your home or school library or as an ideal gift for a young child. (Oyez) (find it on Oyez Bookstore)
---
July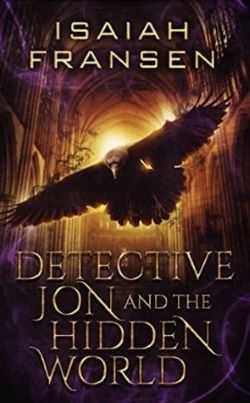 Detective Jon And The Hidden World (Book III)
by Isaiah Fransen (July 13)
Join Detective Jon in this final chapter in the series as he must stop an evil dragon and her crow from taking over the universe with he help of some new interesting friends. (Independent)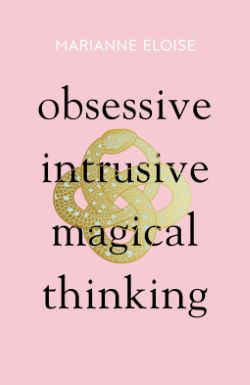 Obsessive, Intrusive, Magical Thinking
by Marianne Eloise (July 19)
Obsessive was, still is, my natural state, and I never wondered why. I didn't mind, didn't know that other people could feel at peace. I always felt like a raw nerve, but then, I thought that everyone did.
Writer and journalist Marianne Eloise was born obsessive. What that means changes day to day, depending on what her brain latches onto: fixations with certain topics, intrusive violent thoughts, looping phrases. Some obsessions have lasted a lifetime, while others will be intense but only last a week or two.
Obsessive, Intrusive, Magical Thinking is a culmination of a life spend obsessing, offering a glimpse into Marianne's brain, but also an insight into the lives of others like her. From death to Medusa, to Disneyland to fire, to LA to her dog, the essays explore the intersection of neurodivergence, fixation and disorder, telling the story of one life underpinned and ultimately made whole by obsession. (Icon Books)
Shake It Up! How to be Young, Autistic, & Make an Impact
by Quincy Hansen (July 21)
Does seeing an injustice light a fire within your soul?

Do you have a burning passion to take action, or to witness change within your own life, your community, or the world? If so, you may have the makings of an advocate.
This inspiring book by autistic blogger Quincy Hansen encourages autistic teens to find their voice and make a difference in the world around them. Featuring interviews with young autistic change-makers and addressing issues like self-image, harmful stereotypes and communication barriers, Shake It Up! aims to build readers' confidence, and inspire them to take action to change the world to be a better place. (Jessica Kingsley Publishers)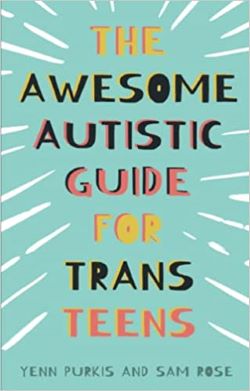 The Awesome Autistic Guide for Trans Teens
by Yenn Purkis and Sam Rose (July 21)
Calling all awesome autistic trans teens! Yenn Purkis and Sam Rose want you to live your best authentic life – and this handy book will show you how!
With helpful explanations, tips and activities, plus examples of famous trans and gender divergent people on the autism spectrum, this user-friendly guide will help you to navigate the world as an awesome autistic trans teen.
Covering a huge range of topics including coming out, masking, different gender identities, changing your name, common issues trans and gender divergent people face and ways to help overcome them, building a sense of pride and much, much more, it will empower you to value yourself and thrive exactly as you are. (Jessica Kingsley Publishing)
What Your Autistic Child Wants You to Know
by Maja Toudal (July 21)
There are so many things I wish I could have told my parents when I was a child, but back then I did not have the words.
It can be challenging understanding what your autistic child wants and needs, at times it can feel like a struggle to ask the right questions and find the right words.
Written by autistic academic and advocate, Maja Toudal, in collaboration with other autistic voices, this candid book explores a range of common situational and social challenges an autistic young person may face and gives lived-experience advice on how to resolve them. Maja offers insights on everything from making mealtimes work for your child, to handling bullying and peer pressure, both at school and on social media, providing an insider's guide into the child's emotional life.
With relatable and engaging advice on what your child needs and why, alongside chapters focusing on how to approach puberty, providing coping mechanisms for meltdowns, and offering insight into making safe spaces, this is the essential guide to parenting autistic young people. (Jessica Kingsley Publishers)
The Autistic Boy in the Unruly Body: Autism and I Series
by Gregory C Tino (July 27)
Imagine being born with a body that disobeys you. You cannot sit still. Your mouth cannot form the words necessary to communicate. Your body does the opposite of what your brain is commanding it to do. You cannot escape. This is the real-life, unnerving battle many Autistics who struggle with apraxia, a mind-body disconnect, endure every day.

The Autistic Boy in the Unruly Body takes you on one child's crusade to discard his own body in search of a better one. His pilgrimage teaches him persistence and self-acceptance, and he learns to see the good in his beautiful, autistic body.The author, Gregory C Tino, knows this journey all too well. He has spent the last 27 years finding a way to work with, instead of against, his unruly body. We all know a person or family affected by autism who may need to recognize their own beauty. Gregory C Tino wrote this book for them. (Independant)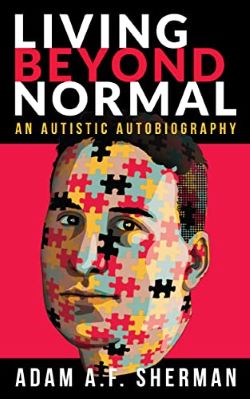 Living Beyond Normal: An Autistic Biography
by Adam AF Sherman (July 30)
Living Beyond Normal is a memoir of one person's struggle with Autism.
Adam A. F. Sherman is 30 years old. His goal in writing this touching, informative, often painful, but always poignant autobiography is to "be a voice for the disabled community in our quest to be heard and accepted by society as equal human beings."
What is it like, exactly, to live with Autism? Sherman brings his experience to life in these pages. We walk the proverbial mile in his shoes—and inside his head. As with the colors of the rainbow that make up the puzzle-piece-inspired ribbon that emblemizes Autism, no two Autistic people are the same, so Sherman's Living Beyond Normal is by no means universal in the particulars of his detail. And yet there is a feeling of universality in the telling of his story.
Writes Sherman "I am a person with autism. I am not a hero, I am not an activist, and I am not special; I am just a person who is doing what I believe is the right thing to do. I hope that this benefits those who are like me, as well as people with other internal struggles of their own. I also want those considered neurotypical to know that we are here, and that we deserve acceptance, understanding, and love." (The Sager Group LLC)
---
August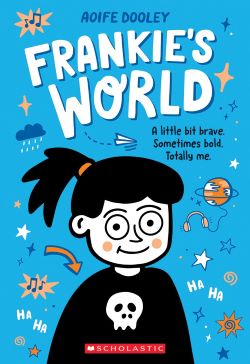 Frankie's World: A Graphic Novel
by Aoife Dooley (Aug 2)
From acclaimed Autistic Irish comedian Aoife Dooley comes a fresh and funny debut middle-grade graphic novel about fitting in and standing out.
Frankie is different from everyone in her class, and she can't figure out why. She has trouble concentrating, and her classmates tease her for not having a dad at home. To try to make sense of the world, Frankie doodles her daily adventures in a journal. One day, when Frankie sneaks into her mom's room and sees her biological father's name on her birth certificate, she decides to go on a mission to track him down. Could Frankie's father be the key to finding out why Frankie feels so adrift?
A unique story told with a light touch and an abundance of warmth and wit, Frankie's World is laugh-out-loud funny and a love letter to daring to be different. (Graphix)
We're Not Broken: Changing the Autism Conversation
by Eric Garcia (Paperback Aug 3)
"This book is a message from autistic people to their parents, friends, teachers, coworkers and doctors showing what life is like on the spectrum. It's also my love letter to autistic people. For too long, we have been forced to navigate a world where all the road signs are written in another language."
With a reporter's eye and an insider's perspective, Eric Garcia shows what it's like to be autistic across America.
Garcia began writing about autism because he was frustrated by the media's coverage of it: the myths that the disorder is caused by vaccines, the narrow portrayals of autistic people as white men working in Silicon Valley. His own life as an autistic person didn't look anything like that. He is Latino, a graduate of the University of North Carolina, and works as a journalist covering politics in Washington, DC. Garcia realized he needed to put into writing what so many autistic people have been saying for years—autism is a part of their identity, they don't need to be fixed.
In We're Not Broken, Garcia uses his own life as a springboard to discuss the social and policy gaps that exist in supporting those on the spectrum. From education to healthcare, he explores how autistic people wrestle with systems that were not built with them in mind. At the same time, he shares the experiences of all types of autistic people, from those with higher support needs, to autistic people of color, to those in the LGBTQ community. In doing so, Garcia gives his community a platform to articulate their own needs, rather than having others speak for them, which has been the standard for far too long. (Harvest)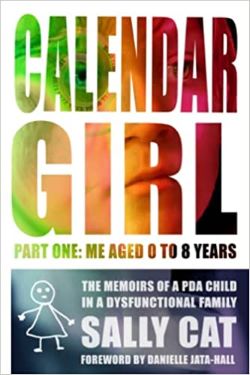 Calendar Girl: The memoirs of a PDA child in a dysfunctional family
by Sally Cat (Aug 10)
Calendar Girl is the first of Sally Cat's planned series of short memoirs which, book by book, will recount her entire childhood with the aid of her rare photographic, calendar memory.
This first book, covering the author's first eight years, includes crystal clear memories of babyhood, toddlerhood and young childhood of growing up in a dysfunctional, undiagnosed neurodivergent family.
The short memoir's purpose is to communicate the lived experience of an internalising PDA child to parents seeking to understand their own kids.
All royalties are donated directly to PDA Society. (Independent)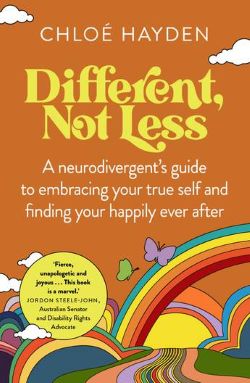 Different, Not Less: A neurodivergent's guide to embracing your true self and finding your happily ever after
by Chloé Hayden (Aug 30)
An empowering lived-experience guide to celebrating and supporting neurodivergence from 24-year-old actor, social media star and advocate Chloé Hayden.
Growing up, Chloé Hayden felt like she'd crash-landed on an alien planet where nothing made sense. Eye contact? Small talk? And WHY are you people so touch oriented? She moved between 10 schools in 8 years, struggling to become a person she believed society would accept, and was eventually diagnosed with autism and ADHD. It was only after a life-changing group of allies showed her that different did not mean less that she learned to celebrate her true voice and find her happily ever after.
Different, Not Less is a moving, at times funny story of how it feels to be neurodivergent as well as a practical guide, with insights on how autism and ADHD present differently in females, advice for living with meltdowns and shutdowns, tips for finding supportive relationships, communities and workplaces and much more.
Whether you're neurodivergent or supporting those who are, Different, Not Less will inspire you to create a more inclusive world where everyone feels like they belong. (Murdoch Books)
---
September
A Wild Child's Book of Birds
by Dara McAnulty (Sept 15)
Join brilliant young naturalist Dara McAnulty – winner of the 2020 Wainwright Prize for his book Diary of a Young Naturalist and author of Wild Child! – on a journey through a year in the life of birds. A Wild Child's Book of Birds is a fantastic nature book, illustrated in full colour by Barry Falls.
This beautiful, informative book takes you through a year in the life of the birds you will find in Britain and Ireland and is divided into four sensational seasonal sections. Find out what birds do in each season, learn about birdsong, beaks, nests and eggs, the science of flight, migration, what to grow to attract different birds to your garden and what foods to put out on your bird table. Learn about different ways of recording what you see and about birds in literature. There are sections on birds of prey and corvids too.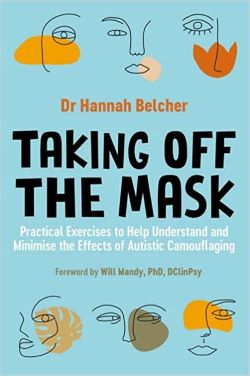 Taking Off the Mask: Practical Exercises to Help Understand and Minimise the Effects of Autistic Camouflaging
by Hannah Louise Belcher (Sept 21)
'I realised I had been camouflaging my whole life – I'd been trying to mask my autistic traits and fit in with all the non-autistic people around me.'
Growing up autistic can often feel as though you have to become a chameleon in social situations, camouflaging yourself to fit in with a seemingly neurotypical world. Combining lived experience with scientific research and practical advice, this book is the essential guide to understanding why you mask and how to feel confident without one.
Focusing on diagnostic devices like the Camouflaging Autistic Traits Questionnaire (CAT-Q) to discover the situations in which you mask the most and why, alongside a range of techniques, from CBT, compassion based therapy, DBT, and mindfulness to relieve anxiety and reduce stress, this guide gives you all the tools and confidence you need to re-connect with yourself, the things you love and finally, take off your mask. (Jessica Kingsley Publishers)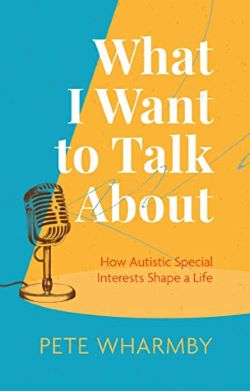 What I Want to Talk About: How Autistic Special Interests Shape a Life
by Pete Wharmby (Sept 21)
'This book isn't a memoir. It is a love letter to the phenomenon of autistic hyperfixation.'
In What I Want to Talk About popular autism advocate Pete Wharmby takes readers on a journey through his special interests, illuminating the challenges of autistic experience along the way. Funny, revealing, celebratory and powerful in equal measure, this is a book that will resonate with many, and which should be required reading for anyone who wants to understand autism with more accuracy and empathy. (Jessica Kingsley Publishers)
---
October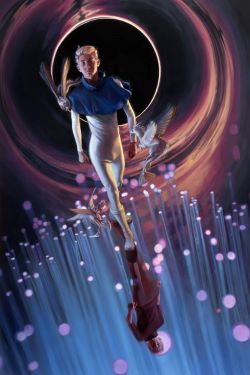 Advent 9
by T Alan Horne (Oct 3)
The world's last superhero teams up with an old-guard supervillain to stop the apocalypse caused by a mad empath who seeks to absorb all of humanity into himself. A tale of high adventure with chases, fights, escapes, and misplaced affections leads the heroes and villains to a showdown with the fate of the universe at stake. As the heat mounts, a complication arises when the old-guard supervillain discovers something the teenage hero doesn't know about himself: the boy has autism. This young adult superpunk thrill ride features sewer mutants, mad scientists, star-crossed lovers, superpowered humans, and speculative science in a story about honest self-reflection, recognizing mistakes, and the value in seeking a normal life and real relationships even when such things are supposedly impossible. (Tristellation Media)
Sensory: Life on the Spectrum: An Autistic Comics Anthology
by Bex Ollerton (Oct 3)
A colorful and eclectic comics anthology exploring a wide range of autistic experiences—from diagnosis journeys to finding community—from autistic contributors.
From artist and curator Bex Ollerton comes an anthology featuring comics from thirty autistic creators about their experiences of living in a world that doesn't always understand or accept them. Sensory: Life on the Spectrum contains illustrated explorations of everything from life pre-diagnosis to tips on how to explain autism to someone who isn't autistic, to suggestions for how to soothe yourself when you're feeling overstimulated. With unique, vibrant comic-style illustrations and the emotional depth and vulnerability of memoir, this book depicts these varied experiences with the kind of insight that only those who have lived them can have. (Andrews McMeel Publishing)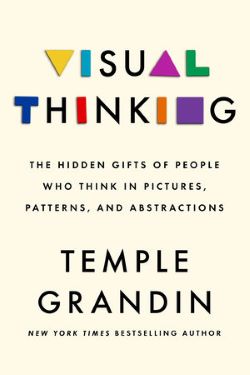 Visual Thinking: The Hidden Gifts of People Who Think in Pictures, Patterns, and Abstractions
by Temple Grandin (Oct 11)
A landmark book that reveals, celebrates, and advocates for the special minds and contributions of visual thinkers
A quarter of a century after her memoir, Thinking in Pictures, forever changed how the world understood autism, Temple Grandin—the "anthropologist on Mars," as Oliver Sacks dubbed her—transforms our awareness of the different ways our brains are wired. Do you have a keen sense of direction, a love of puzzles, the ability to assemble furniture without crying? You are likely a visual thinker.
With her genius for demystifying science, Grandin draws on cutting-edge research to take us inside visual thinking. Visual thinkers constitute a far greater proportion of the population than previously believed, she reveals, and a more varied one, from the photo-realistic object visualizers like Grandin herself, with their intuitive knack for design and problem solving, to the abstract, mathematically inclined "visual spatial" thinkers who excel in pattern recognition and systemic thinking. She also makes us understand how a world increasingly geared to the verbal tends to sideline visual thinkers, screening them out at school and passing over them in the workplace. Rather than continuing to waste their singular gifts, driving a collective loss in productivity and innovation, Grandin proposes new approaches to educating, parenting, employing, and collaborating with visual thinkers. In a highly competitive world, this important book helps us see, we need every mind on board. (Riverhead Books)
Make You Mine This Christmas
by Lizzie Huxley-Jones (Oct 13)
It's the golden rule of pretending to be someone's girlfriend: don't fall for their sister.
After a year from hell, Haf is ready to blow off steam at a Christmas party: a kind stranger, a few too many drinks and suddenly she's kissing Christopher under the mistletoe – in front of his ex-girlfriend.
The next day the news is out that they're apparently a couple, madly in love and coming to Oxlea to spend the festive season with Christopher's family. But Haf doesn't have better holiday plans and to save her new friend from embarrassment, she agrees to pretend to be Christopher's girlfriend for Christmas.
It has the makings of a hilarious anecdote they'll be telling for years. Until Haf meets Christopher's sister: the mysterious, magnetic and utterly irresistible Kit. Maybe love was waiting for Haf in this quiet little town all along . . . (Hodder & Stoughton)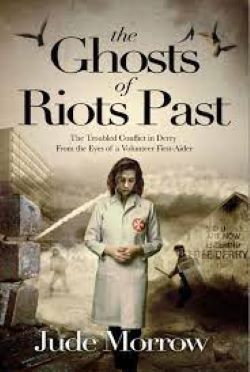 The Ghosts of Riots Past
by Jude Morrow (Oct 27)
Set against a backdrop of the late 1960s Bogside, Martha Bradley is inspired to join the Order of Malta at the age of fifteen following a family tragedy that changes her life forever; this prompts her family to move to the legendary Rossville Flats that dominated the skyline of the Bogside.
The teenage first-aiders begin their service by attending sports fixtures, fairs, and religious services, to administer first aid in a most forbidding active war zone with live ammunition. Martha's journey with the Order of Malta places her at The Battle of The Bogside, the daily clashes between the Free Derry residents and the security forces, Bloody Sunday, and Operation Motorman, whilst guarding a shameful secret of her own from her unit and her family.
"Even though we all wore the same thing, white coats and kit bags, everybody wore them and carried themselves a wee bit differently. I would learn everybody's mannerisms, walks, and small details. I became so close to my unit that I could tell them all apart, even wearing my gas mask during a riot, outside and in the dark.
I feel it quite symbolic that we wore white coats, almost like we were ghosts. We were the ghosts of riots past, the ghosts of riots present, and the ghosts of riots yet to come".
The Ghosts of Riots Past captures the nostalgic perspective of the troubles in Free Derry, the togetherness of the first-aiders, the spirit of Christian charity, and the courage of the Order of Malta Ambulance Corps, many of whom were still in their teens.
---
November
The Wanting Way: Poems
by Adam Wolfond (Nov 8)
In The Wanting Way, the second book in Multiverse—a literary series written and curated by the neurodivergent—Adam Wolfond proves more than willing to "extend the choreography."
In fact, his entire thrust is out and toward. Each poem moves out along its own underutilized pathway, awakening unseen dimensions for the reader like a wooded night walk suddenly lit by fireflies. And as each path elaborates itself, Wolfond's guiding hand seems always to stay held out to the reader, inviting them further into a shared and unprecedented unfolding.
The Wanting Way is actually a confluence of diverse ways—rallies, paths, waves, jams, streams, desire lines—that converge wherever the dry verbiage of the talking world requires hydration. Each poem is an invitation to bathe in the play of languaging. And each poem is an invitation to a dance that's already happening, called into motion by the objects and atmospheres of a more-than-human world. Wolfond makes space for new poetics, new choreographies, and new possibilities toward forging a consensual—felt and feeling—world where we might find free disassembly and assembly together.
There is a neurodivergent universe within this one, and Wolfond's poems continuously pull back the unnecessary veil between human and nature. (Milkweed Editions)
---
December
Autism and Buddhist Practice: How Buddhism Can Help Autistic Adults Cultivate Wellbeing
edited by Chris Jarrell (Dec 21)
This series of reflective accounts by autistic Buddhists explores the benefits that Buddhist practice can bring for autistic individuals, and outlines how Dharma teachers, centre directors and meditation group leaders can help ensure group sessions are truly autism-sensitive.
Including a wide range of international contributors discussing aspects of the autistic experience and the impact of Buddhism on their lives, this is a thought-provoking and often moving investigation of the intersect between autism and spiritual practice. The deeply personal accounts of the positive impact that Buddhist practice has had on relationships, social interactions, sensory overload, mental health and wellbeing, provide an opportunity to find out more about Buddhism and the support that it can offer to the autistic community. (Jessica Kingsley Publishers)
---
Release Date TBD
Allouette's Wings
by Andrew Jonathan Fine (TBD)
In Alouette's Song, two teen-aged couples become close friends, beat a government conspiracy, gain the key to the stars, and explore the galaxy. There they confront bigotry, war, evil scientists, and their own personal demons.
The tears of a stranger will save a land… that's how an alien prophecy goes. Both couples face odds so high that only combined valor, sacrifice, ingenuity, and prayer can overcome them to save hundreds of millions.
A gifted violinist with unshakable faith, a sensitive sculptor with a horrific upbringing, a talented tinkerer and builder, and an autistic prodigy in math will each pay a huge price to have both love and life prevail!
The lives of their children are chronicled in Alouette's Dream and the upcoming Alouette's Path. (Independent)
* Please note that I have not read and reviewed all of these books. If there is something I should know, send me a message. Thank you!